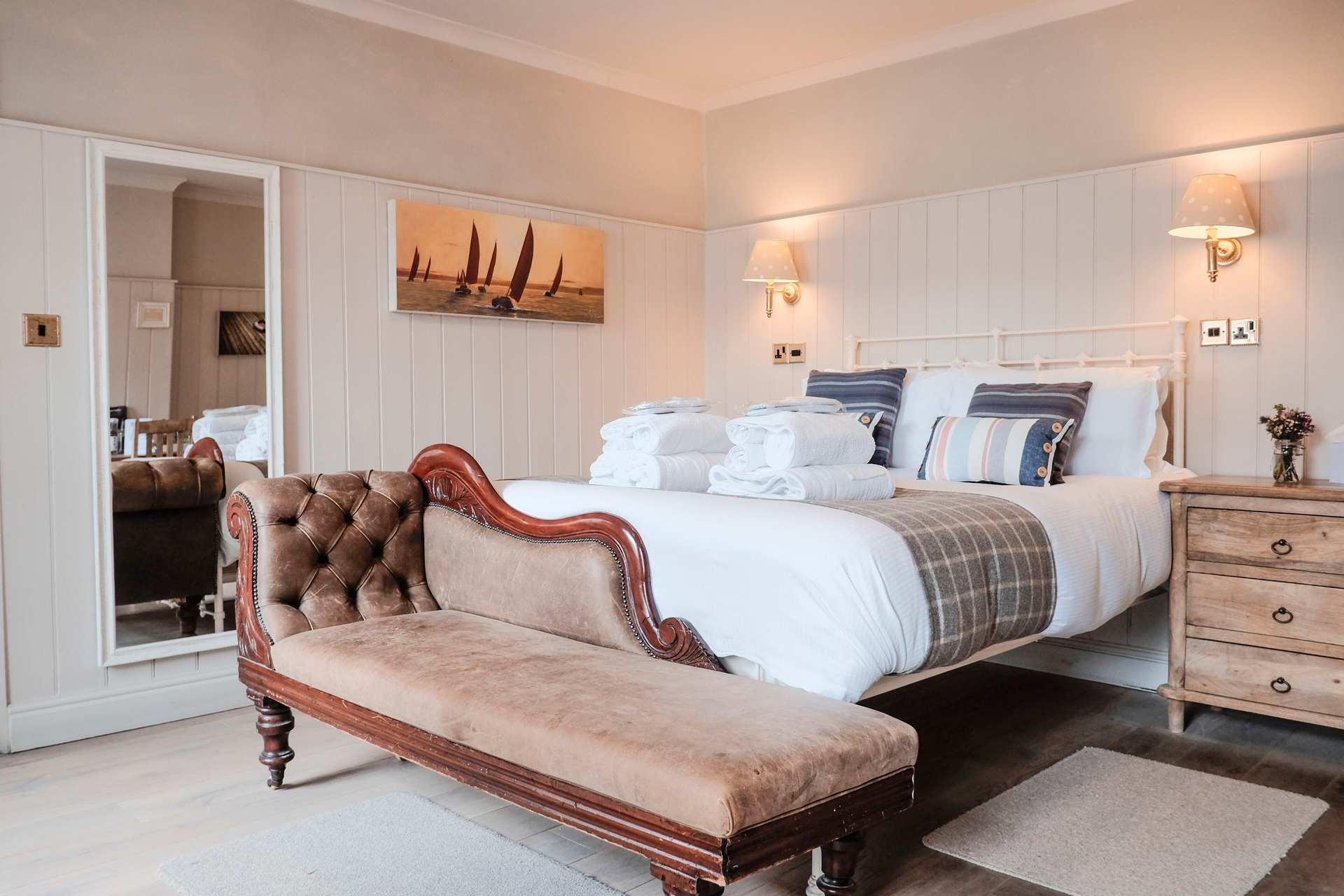 At a glance
Arundel's traditional country pub with accommodation, The Swan Hotel boasts a range of 14 ensuite rooms from Snug rooms, Cosy rooms, Comfy rooms and our lovely Indulgence rooms, making it the perfect place for a relaxing getaway.
Breakfast is included as standard. Enjoy a continental style buffet, or choose from a wide range of hot breakfast options.
Special Requests
Please contact us to confirm any of the following:
Some of our Indulgence rooms have roll top baths and some a shower only. Some of them can also be arranged to be two single beds.
An extra bed: children aged 4-16, charged at £20 per night , adults are charged £35 per night, including breakfast.
Pets: Assistance & guide dogs permitted. We welcome well-behaved dogs in selected rooms, at an additional rate of £20 and up to a maximum of 2 small dogs. The hotel reserves the right to reject your request.
To make your stay extra special, please order the Prosecco Treat or Flowers at the end of your booking.
What's Included
Best price guarantee
Free Breakfast
Free Wifi
Room Service Available
Read More
Book Now
Get In Touch
10.30 hours weekdays
11.00 hours weekends
For Flexible Rate bookings, no deposit will be charged. Your credit card will guarantee the booking.
For Advance Purchase bookings, full payment will be taken at time of booking.
We accept all of the following card types





VAT & Service is included
Safe and secure. We use encryption technology to ensure your details remain private when you book.
Direct booking. You're booking with us directly, so there are no booking fees, or risk of us not receiving your booking.
Privacy promise. We won't send you marketing emails you haven't asked for (or trick you into asking for them).
Best price guarantee. We'll match any lower online price, so get in touch if you find one.
A pay and display car park is situated behind the hotel on Crown Yard. The following charges apply between 08:00 and 18:00:
Up to 1 hour - £1.50
Up to 2 hours - £2.00
Up to 3 hours - £3.50
Up to 4 hours - £5.50
Over 4 hours - £8.00
If you fancy an extra few hours in bed, you can pre-load the parking charge for the next day. Simply buy and display your ticket after 8pm on the evening of your stay to extend your parking from 8am or alternatively you can pay with your phone if you download the Ringo app, the location is 9673.
Limited free parking is available on the street around the town centre which is a short walk to the hotel.
Our cancellation policy differs based on the rate type booked. Please check your booking confirmation to see which you booked.
Flexible Rate - If cancelled by midday the day before arrival, no fee will be charged. If cancelled later or in case of no-show, the first night will be charged.
Advance Rate – Pre-paid, non-refundable rate. If cancelled or in case of a no-show, the full payment will be retained.
If you have made a reservation with us directly (either through our website, over the phone, or in person) please email or call us to modify or cancel your booking. Our contact details are at the bottom of this page. If you have booked through a travel agent or other online booking service, you will need to contact them to request your change or cancellation.