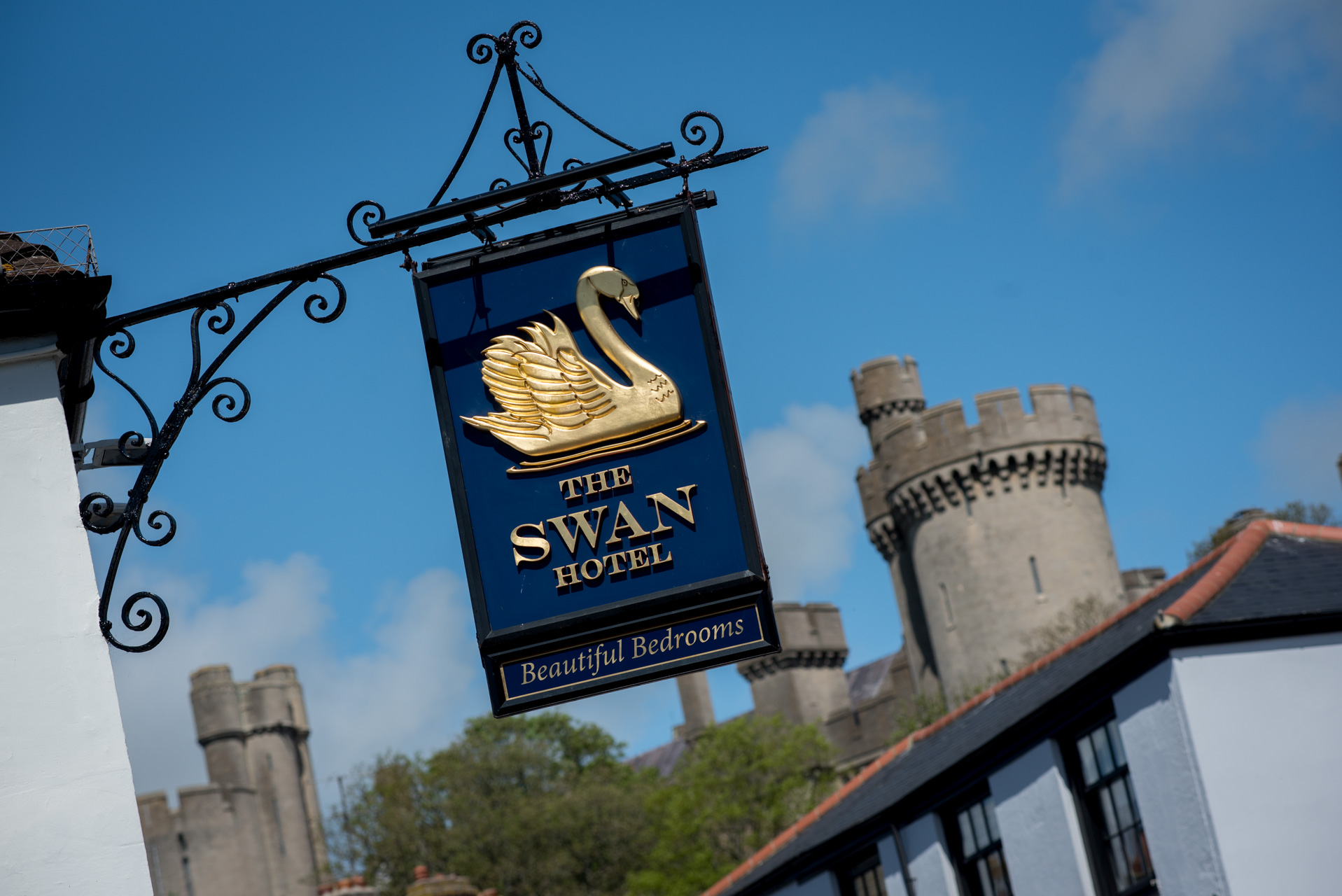 Situated in the heart of the beautiful West Sussex market town of Arundel, The Swan Hotel is a traditional country pub dating back to 1759. From our spot opposite the historic Arundel Town Quay, we specialise in delicious food, boutique accommodation and a warm welcome, combining classic heritage with modern comfort for an outstanding pub experience.
Although only small, Arundel boasts the second-highest number of listed buildings in the UK, and lies just outside the borders of South Downs National Park – making The Swan Hotel an ideal spot for nature lovers, history buffs and fans of fine food alike. We can't wait to welcome you for some food, drink, or perhaps a stay in one of our stylish rooms.
Eating and drinking
Every meal you eat at The Swan Hotel is made with the utmost care and skill. We're passionate about our food, and our team of professional chefs produce innovative dishes daily, from the freshest local ingredients we can find.
From hearty breakfasts to a traditional Sunday lunch menu offering a range of delicious roasts with all the trimmings, we've got all the classic pub dishes covered. In addition, we offer chef's specials, a tasty afternoon tea and a great-value lunch menu, for a truly delicious dining experience.
The bar at The Swan is well stocked with Fuller's renowned cask-conditioned ales and craft beers. Our award-winning London Pride is available on tap, and we also offer ciders, spirits and artisan soft drinks to suit every tastebud. You can also take your pick from a selection of over 50 fine wines, including sparkling wines and cocktails for special occasions.
Stay at The Swan Hotel
If you're looking for a boutique hotel in Arundel, our location in the heart of town makes us the perfect place to stay. Our 14 Beautiful Bedrooms by Fuller's are cosy, comfortable, and offer all those little touches which elevate a hotel stay to something really rather special.
Whether you pick one of our Cosy, Comfy or Indulgence rooms, a continental-style or hot breakfast and free WiFi are included in your booking, and room service is available whenever you need it.
Each of our rooms offers a truly comfortable night's sleep, and is individually styled with a riverside theme. We also have a number of pet-friendly rooms – be sure to let us know if you'll be bringing your furry friend with you, so we can check availability and make their stay as comfortable as yours.